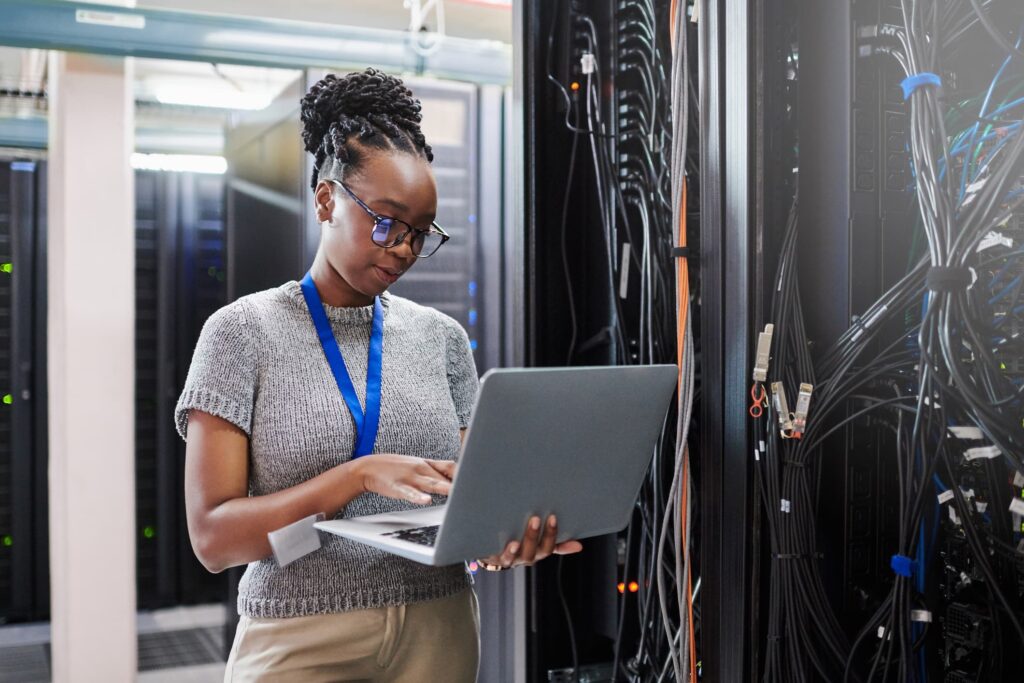 Nothing stays the same in the world of cybersecurity threats. New technologies might make our lives easier, but they open us up to a slew of potential new threats. Cyber criminals are becoming more desperate and creative, which means organizations can expect a noticeable increase in security threats in 2023. 
Unfortunately, COVID-19, economic woes, and war created the perfect storm for cyber attackers to up the ante. In fact, the first six months of 2022 saw a jaw-dropping 40% increase in cyber attacks compared to the same period in 2021.
Data breaches, ransomware, and business disruptions are just the tip of the iceberg. Network security threats have the potential to shut your organization down, which is why it's so important to prepare for the most serious threats right now. We predict that these four network security threats will cause the most damage in 2023.
1. Intelligent phishing attacks
Phishing isn't a new type of threat, but it's concerning for one big reason: phishing attacks are becoming smarter and more ubiquitous. In fact, IBM reports phishing scams to be the most costly security breach, leading to nearly $2M in average breach costs for responding organizations. 
Employees used to be able to spot a fake email based on spammy subject lines and funny misspellings, but today's cyber attackers are more savvy. Now they're putting more effort into their phishing emails, making them more personalized and believable. 
Employees who would never have clicked on a phishing link before may fall for these realistic spam emails, which means your organization will likely experience more phishing attacks in 2023. Attackers are even using geo-targeted phishing emails that use social engineering to encourage opens and clicks. For example, if you're on your way to an off-site meeting, a scammer may send a realistic-looking email about that meeting once you reach your destination. 
2. Increased usage of unsecured mobile devices
If you run a modern business, your team likely relies on their smartphones for everything from scheduling meetings to answering emails. However, mobile devices do not come standard with things like endpoint detection and response (EDR), which increases your attack surface. If these devices are lost or stolen, they can cause a lot of harm to your organization. In fact, lost and stolen mobile devices are the top cause of healthcare breaches.
There's nothing wrong with working via mobile devices, but your organization needs safeguards. Enable multi-factor authentication on all work apps and supply your employees with a virtual private network (VPN) to ensure their connection is always secure to protect sensitive information. 
3. Remote work risks
More people are working remotely in the wake of the pandemic, and for the most part, organizations have embraced it. While remote work was a win for employee flexibility, it's a headache for cybersecurity threats. 
It's difficult to ensure complete network security when employees work off-site. This is a risk for any business that relies on remote work, but some industries, like nonprofits and healthcare, might be at a greater risk. Since 95% of breaches happen because of human error, you need safeguards in place to ensure your remote workers don't put your organization at risk. 
4. Exploitation of IoT devices
There are well over seven billion internet of things (IoT) devices on the market today — and we expect it to grow to well over 22 billion by the year 2025. IoT devices like smart thermostats, lights, and cameras make our lives easier, but many organizations don't realize that outdated IoT devices are a hacker's dream. 
If you fail to configure IoT devices correctly, you're at risk of cyber attacks. From Bluetooth exploits to firmware issues, IoT devices have a lot of security gaps. Organizations can continue to use IoT devices, but they should work with IT experts to properly configure, manage, and update these devices to mitigate security risks in 2023.
Now is the time to prepare for network security threats
2023 is around the corner. We expect these four threats to cause a lot of disruption for organizations worldwide: 
Phishing attacks

Mobile device exploitation

Remote work risks

IoT exploitation
It's best for organizations to plan for these known cybersecurity threats while they still can. If you lack the internal IT resources to boost your network security solutions in time for the new year, go with Dice. We help schools, nonprofits, government agencies, and beyond create a customized approach to network security that protects you when it matters most. See how Dice can help your organization stay safe.