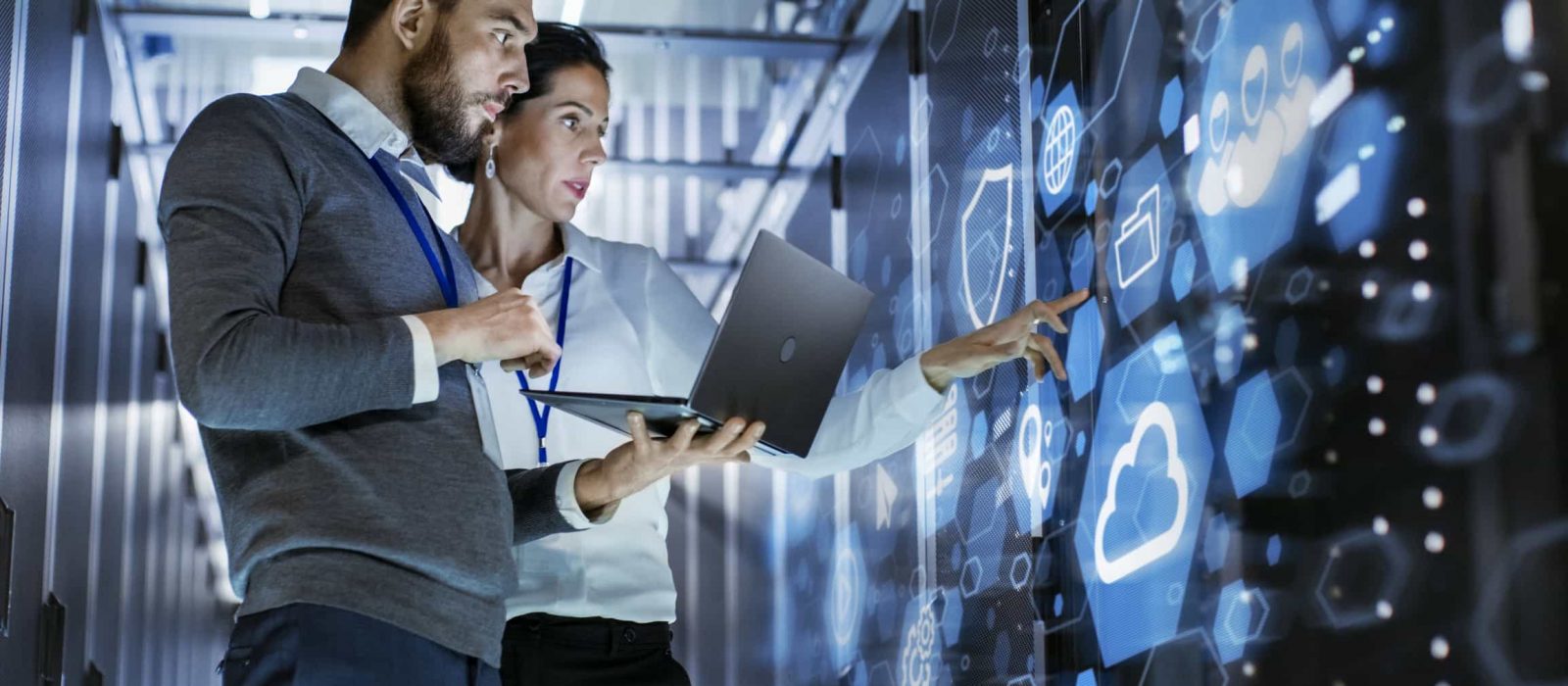 The COVID-19 pandemic made it very apparent that technology and the cloud were a necessity to stay online during uncertain times. In fact, 61% of businesses migrated their workloads to the cloud in 2020. 
Whether you're considering a move to the cloud or just need help to manage your IT workloads, you might wonder if tackling everything internally is the right move. How will your small IT department keep everything running smoothly as your organization grows? 
As an SMB, you have limited time and resources to devote full-time attention to your IT infrastructure. A Managed Services Provider (MSP) takes on that workload so your internal IT team can focus on more business-critical tasks. 
But is an MSP the right move for your business? Understand what an MSP does and the 7 ways it provides value to your organization. 
What is a managed service provider? 
Managed service providers help smaller organizations get the 24-hour help they need without investing in a full-time IT department. When you outsource to a third-party MSP like Dice, you'll put IT tasks like: 
Network operations

Computer repairs

Server updates

Antivirus installation and updates

Break/fix

Security

Monitoring

Reporting

Backup and disaster recovery

Performance analysis


… in the hands of experienced IT professionals. 
If your organization has moved to the cloud, you need resources to maintain it over time. Otherwise, you risk putting your data and security at risk with outdated software and security gaps. A reputable Managed Services Provider offers technical support that gives you the hands-off help you need to monitor and maintain your IT infrastructure at a high standard. 
Cloud versus Managed Services Providers
Keep in mind that a Managed Services Provider is different from a Cloud Services Provider (CSP).
A CSP offers cloud computing services on the public, private, or hybrid cloud. Think of a CSP as a service that moves you to the cloud and keeps you there. 
An MSP, on the other hand, supports your in-house IT department with nearly anything you need. Unlike a CSP, your MSP will deal with hardware maintenance, security issues, and software updates over time. 
The 7 benefits of a Managed Service Provider
SMBs can get more out of their IT infrastructure when they partner with a Managed Service Provider. You'll see these 7 benefits when you partner with a reputable MSP like Dice Communications. 
1. Cost savings
Your managed cloud service provider will charge a flat, predictable monthly fee for service. This frees you up from worrying about: 
Hiring and managing an internal IT team. 

The operational expenses of maintenance. 

Surprise bills. 
If you have a simple infrastructure but don't have the time to maintain it, an MSP is more cost-effective than trying to do everything in-house. 
2. Custom and integrated service
Although you can sign up for a flat, monthly plan with an MSP, most of them also offer custom service based on your needs. You can sign up for pay-per-use or a flexible payment plan. This means you can optimize your cash flow and make the most of your budget. 
MSPs also offer integrated services bundled in one. For example, if you want both network monitoring and security, your MSP will integrate all of your services into one. This means you'll enjoy a single point of contact with a custom service package designed exactly for your needs. 
3. Centralized network services
A Managed Services Provider will manage all of your applications and servers from one data center. With all of the controls in one place, you can make any necessary changes across your network with one click. Thanks to an MSP's centralization, your network will become more available. Centralized management speeds up your entire network, which helps your employees do their best work without worrying about delays.
4. Increased reliability 
How reliable is your infrastructure right now? Ensure that your investment delivers value over time. A managed cloud service provider ensures that your infrastructure has a near-100% uptime. MSPs give smaller businesses enterprise-level reliability. Edge out the competition with an outsourced Managed Services Provider who gives your systems more reliability. 
5. Disaster recovery
Unplanned catastrophes can take your entire business offline in just seconds. An MSP helps your business plan for the unknown with backups and redundancies. MSPs like Dice Communications help you plan ahead so you can protect and retrieve your data when seconds count. Instead of going down for the count, MSPs ensure you resume normal operations as soon as possible. 
6. Scalability
Your business won't be small forever. You'll need to expand your infrastructure over time to accommodate more data and more users. Fortunately, an MSP will help you add additional functionalities at scale. Access the latest technology without worrying about obsolescence; your MSP will help you with these upgrades while you enjoy improved performance.
7. Fast response time
If you hire an internal IT department, it's unlikely that your team will be available 24/7. In most cases, you may have to wait until 8 AM for your IT team to address problems. But you need around-the-clock support to keep your business moving; in a world where seconds matter, hours of delays can cost you dearly. 
Managed cloud service providers will give your business the 24-hour support it needs to stay productive. Resolve issues as soon as possible with remote monitoring services that identify issues quickly. In fact, providers like Dice can resolve most issues remotely, which means you enjoy a quicker resolution. In the event that you need a technician for on-site repairs, most MSPs can dispatch a tech within one day. 
Grow your business with an experienced MSP
Small organizations need expertise and time to manage the complexities of their IT. A Managed Services Provider gives you your time back with always-on help when you need it most. Your organization will enjoy these 7 benefits when you outsource your cloud management to IT experts like Dice Communications. 
Dice helps organizations increase productivity and dramatically reduce costs. Our experts are ready to listen to your needs and help you find the best option. Get in touch with Dice Communications now to see if we're the Managed Services Provider for you.