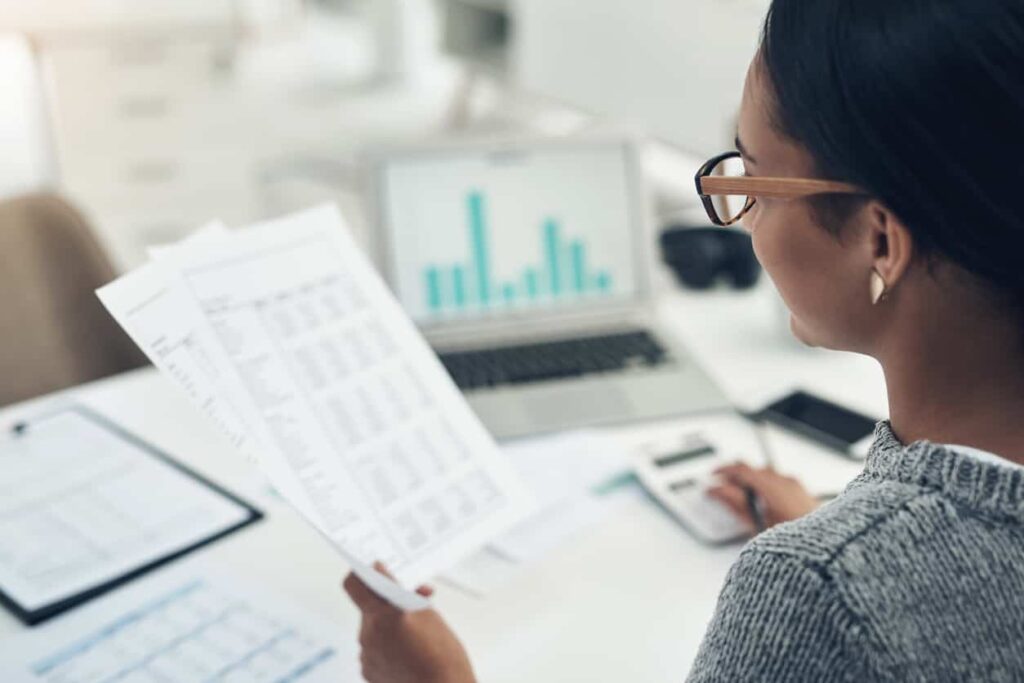 If your organization relies on equipment to serve its customers, it needs asset tracking. While asset management applies to every department in your organization, it's especially valuable for IT departments.
After all, you can't manage your IT assets if you don't know what you have. Asset tracking has a direct impact on costs, as well as IT productivity and even compliance. Learn how asset tracking software works and the four ways it can help your organization.
What is asset tracking?
Asset tracking is a solution that digitizes and centralizes all of the information related to your IT assets.
Many organizations start out by tracking their assets with spreadsheets. But as they grow, they quickly realize it just isn't realistic. Asset tracking platforms make it easier to find, manage, optimize, and replace equipment so IT departments can make more informed decisions about their hardware and software.
In practice, IT departments track assets like:
Desktops

Laptops

Software licenses

Printers

Headphones

Phones

Mobile devices

Routers
… and much more.
With asset tracking, you can document and track all of your department's physical assets. A good asset tracking platform will provide information on each asset's location, owner, maintenance history, licensing information, and contracts. This makes it much easier to manage your assets so you only spend time on tasks that truly matter.
Four ways asset tracking helps you
If your organization doesn't track its assets, it's time for an upgrade. Asset tracking software offers four core benefits to any organization, regardless of its size or industry.
1. Reduce costs
Asset tracking helps organizations extend the life of their assets.
With a digital asset tracking system, there's no need to perform unnecessary maintenance or keep out-of-warranty assets around. Asset tracking optimizes costs by telling you when to purchase new equipment, too. This means you can purchase replacements long before equipment fails.
Asset tracking also helps IT teams save money by ensuring timely maintenance. Since every asset has its own unique maintenance timeline, it's difficult for small IT departments to conduct regular maintenance. But asset tracking software optimizes IT specialists' time thanks to the power of reminders and alerts.
2. Prevent theft or loss
Loss is inevitable when it comes to company assets. Sometimes an employee might leave the organization without realizing they forgot to return their laptop. Other times, thieves (both internal and external) will purposely steal your assets.
Aside from potentially leaking sensitive information outside of your organization, theft costs thousands of dollars in equipment costs. But with asset tracking software, organizations can recoup some of the costs of theft.
For example, asset tracking software allows you to add GPS tracking to an asset. If the asset is removed from company property, the GPS allows you to locate it and to recover it.
While asset tracking won't prevent all theft, it adds a layer of accountability and awareness that ensures your organization minimizes losses wherever possible.
3. Stay compliant
Compliance is a necessary but complex problem for organizations in sectors like healthcare, government, and education. If you need an extra layer of protection in the event of an audit, asset tracking software can fill the gaps.
Asset tracking makes it easier to leave a paper trail. In addition to documentation, the platform's automatic reminders and notifications also ensure that your IT team does everything they need to do to stay compliant.
4. Improve IT productivity
If your organization tracks its assets in a spreadsheet, it's difficult to know if the information is up-to-date. With a digital asset tracking system, you give your IT team a single source of truth. Everyone has the same information, so you never have to wonder if you're looking at the most updated version of a shared Excel sheet.
Asset tracking software also improves IT productivity with features like:
Barcodes and tags

: Stick a scannable code onto each asset. When IT performs maintenance on that asset, they can quickly scan the barcode and add information to the platform in just seconds.

Asset history

: What have you done with each asset? Asset tracking software tells IT which laptops have been updated and which haven't. This is a great way to route your resources only to the assets in need of your immediate attention.

Reminders and notifications

: Asset tracking software tells IT when there's an issue with an asset. If you're running ragged trying to manage hundreds of software licenses and warranties, asset tracking software does the heavy lifting for your team.
How can Dice help?
Asset management is about awareness and control. By proactively managing your assets, your organization will have greater control over the costs associated with IT equipment.
You've already made a tremendous investment in IT. Save time and run a better business with asset tracking software designed for your organization. Contact Dice Communications to pick the right asset tracking solution for your situation.