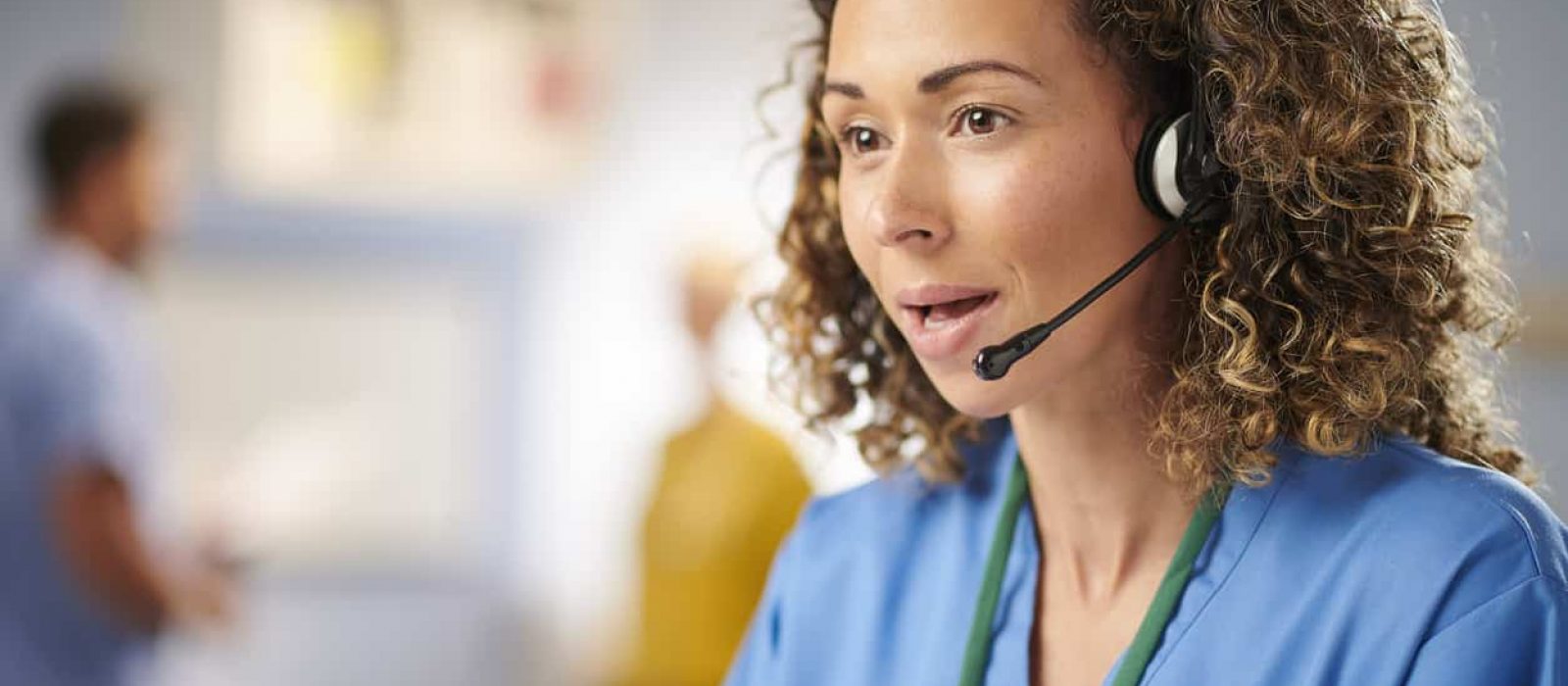 Dialing 911 from your mobile phone or landline seems like a simple task, but sometimes accessing emergency services is far from easy. For example, the phone systems in most hospitals, enterprise buildings, and schools are complex. Whether it's dialing requirements for outgoing calls or a confusing building layout, there are plenty of barriers that prevent emergency responders from getting to people who need help.
Kari's Law and Ray Baum's Act are two pieces of legislation that make it easier for 911 dialers to quickly access emergency services with fewer barriers. Passed in 2020, Kari's Law makes it easier for people using multi-line phone systems (MLTS) to dial 911. This law requires buildings with MLTS systems to remove requirements for prefix numbers to call 911. It also requires that the phone system notifies an on-site security guard or administrator that someone in the building dialed 911.
Ray Baum's Act gives first responders the information they need to find the person dialing 911. While Kari's Law is concerned with connecting people in trouble to emergency services, Ray Baum's Act is about the quality of the information given to law enforcement and first responders. It isn't about the ability to make the 911 call, but to reduce the misunderstandings and delays that can happen when you call 911.
The purpose of both of these laws is to mobilize emergency services more quickly and dispatch them to the correct location, saving more lives. Learn more about Kari's Law and Ray Baum's Act to understand how these laws affect your business.
What is Kari's Law?
In 2013, a woman named Kari Hunt was murdered by her husband in a motel room. During the attack, Kari's 9-year-old daughter tried to call for help using the motel phone. Unfortunately, the phone system required dialing a "9" to place outbound calls, which meant the young girl was unable to call for help in time to save her mother.
A timely response would have saved Kari's life, and that's why this 911 law requires MLTS in offices, schools, and hotels to allow direct dialing to 911. While you're free to require prefixes or additional digits to dial other outbound calls, Kari's Law requires a direct connection to 911 just by dialing "9-1-1."
What does Kari's Law require?
Kari's Law requires direct dials to 911 on multi-line phone systems. To comply with Kari's Law, you may need to:
Install or upgrade your hardware or software to be compliant.

Evaluate your current multi-line phone system to ensure it allows direct calls to 911.

Create alerts that notify security or administrators that someone called 911.
Ray Baum's Act Summary
Ray Baum was an accomplished lawyer who championed for FCC regulations and telecommunications regulations. He passed away in 2018 and legislators named this 911 law "Ray Baum's Act" to honor his contributions to the field.
Ray Baum's Act requires universities, enterprise businesses, and multi-story buildings to send rich information to emergency responders about a caller's location. For example, if you're in a large university with multiple buildings, it would be nearly impossible for law enforcement to locate a 911 caller without their exact location on campus. Without this information, first responders have to search for the caller, which can delay lifesaving interventions.
What does the Ray Baum Act require?
Ray Baum's Act is a rule imposed by the FCC for any building that uses a multi-line telephone system (MLTS). Your system is required to send an automatic "dispatchable location" with every 911 call. This will automatically share a caller's precise location when they contact 911 for a faster response.
This means your MLTS may need to include information like:
Street address

Building

Floor

Suite

Room number
… for every 911 call.
This sounds simple enough for fixed locations, but if your team uses a softphone solution, Ray Baum's Act compliance is a bit trickier. Fortunately, providers like Dice Communications give your team the freedom to use softphone solutions while complying with Ray Baum's Act.
Blending Kari's Law and Ray Baum's Act
Fortunately, you don't need to implement separate solutions to comply with these 911 laws. Providers like Dice Communications make it a cinch to comply with Kari's Law and Ray Baum's Act with solutions like:
Flexible call routing embedded into every phone.

Basic emergency notification settings.

Audible emergency tones and visual notifications.

Nomadic MLTS software.

Endpoint testing to verify every 911 call sends the correct information to your Public Safety Access Point (PSAP).
Timely 911 calls save lives. Protect your employees, visitors, patients, and the public at large with an MLTS that complies with both Kari's Law and Ray Baum's Act. Dice Communications has a proven track record of excellence with MLTS solutions—see how we can keep your organization safe and compliant.