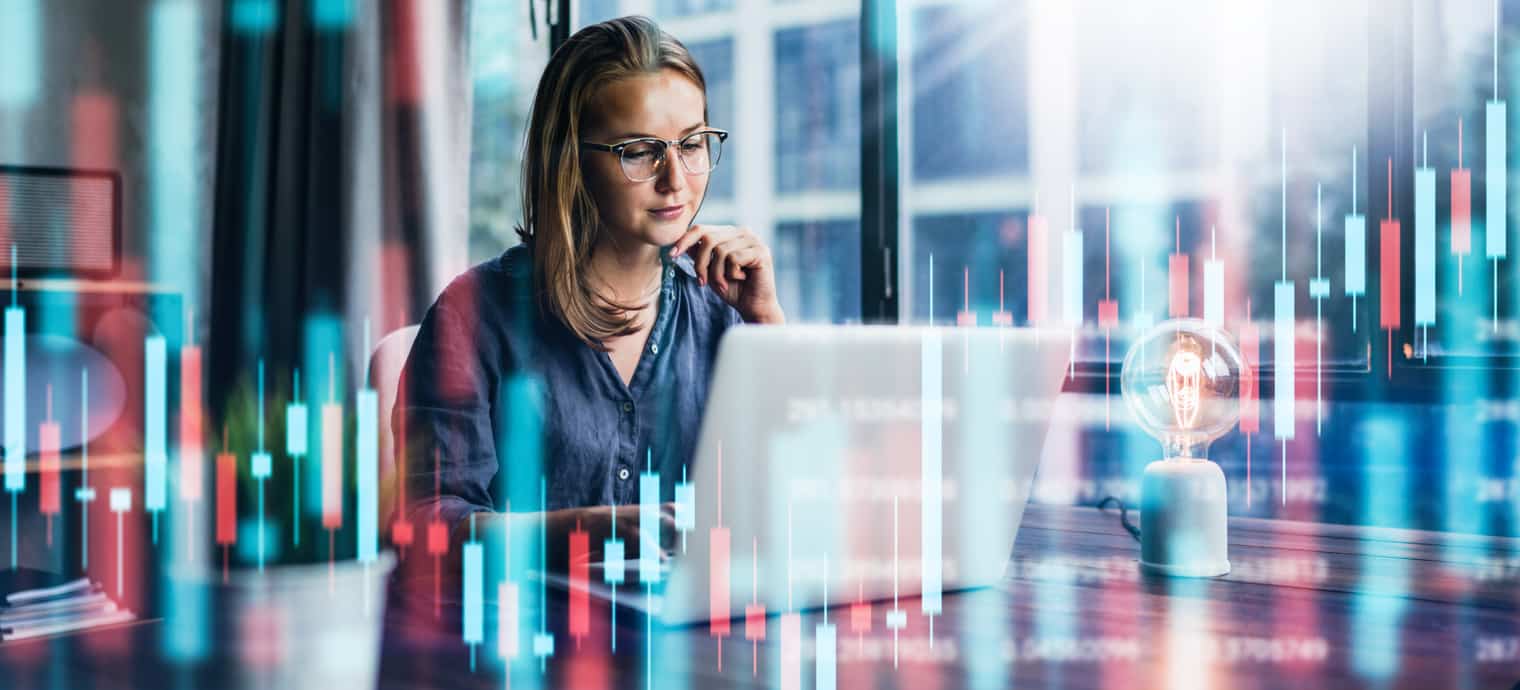 Your relationship with your Microsoft Partner plays a significant role in your organization's digital transformation. But did you know that Microsoft recently made changes to how organizations buy, manage, and renew their Microsoft licenses? 
If you're a technology support specialist at any organization, large or small, these changes will have a direct impact on your IT operations going forward. 
Microsoft New Commerce Experience (NCE) is going to become the standard moving forward. NCE for Microsoft will largely kick in starting in March of 2022. It will have the biggest impact on your organization's license management, but there's good news—NCE will make Microsoft licenses simpler. It also allows for more savings because of its flexible and long-term licensing options. 
Are you curious about the future of Microsoft? Learn what Microsoft NCE is, important dates that you should know, and three things you need to do to prepare for the change. 
What is the Microsoft New Commerce Experience (NCE)?
NCE is a new, per-seat model from Microsoft. Although NCE was initially released in April of 2019 with Azure, Microsoft is now rolling it out for its other products, including: 
Microsoft 365

Windows 365

Power Platform

Dynamics 365

 
Microsoft NCE is the latest way that Microsoft is structuring and simplifying its Partner program. It not only gives resellers more tools to manage subscriptions, but it gives their customers more choices and flexibility with their licensing. Flexibility is at the core of Microsoft NCE, which is good news to organizations looking for more customized payment and licensing options with less complexity. 
When does NCE launch? 5 important dates
Microsoft announced the switch to NCE back in the fall of 2021. However, there are some upcoming dates that every organization should be aware of. Wherever you source your licenses, it's critical to switch to Microsoft NCE at the right time to optimize your costs. 
January 1, 2022

: As of the first of the year, commercial organizations can no longer buy or renew licenses through the old Open License program. This means that all new transactions have to go through Partners in the Microsoft CSP program. 

January 10, 2022

: NCE officially launches. To celebrate, Microsoft announced two special limited-time offers. First, Microsoft is offering 5% off subscriptions through March 2022. Second, it's offering annual pricing for monthly subscriptions through June 2022. Keep in mind that this is limited to seat-based offers and only covers plans for up to 2,400 seats. Windows 365 isn't eligible for these promotions. 

March 1, 2022

: Today Microsoft rolls out price increases across several SKUs. The actual cost depends on the product your organization licenses, but on average, prices will increase by 15%. Microsoft says this is the first significant price increase it's rolled out since Office 365 came out over 10 years ago. However, it's also offering 36-month subscriptions to help organizations save on any future cost increases in the coming years, so it's a good idea to lock in lower pricing today.

March 10, 2022

: Starting today, organizations may no longer make any orders on the existing platform. You must buy all new services via Microsoft NCE.

June 2022

: Microsoft's special 5% discount promotion expires this month.

 
Subscription options for NCE
Essentially, Microsoft New Commerce Experience incentivizes organizations to opt for longer-term licenses. By locking in lengthier subscription plans, organizations can enjoy greater savings in the long term (as well as avoid the hassles that come with annual renewals). 
Microsoft NCE will allow organizations to sign up for subscriptions with these terms: 
Monthly

: It's possible to buy licenses on a month-to-month basis, with no annual commitment. This is great if your organization needs greater flexibility or if you need to manage seats in a more agile way. It's important to note that Microsoft is rolling out a 20% price increase across all monthly plans, so this may not be a wise option in the long run because of the price.

12-month

: Unlike the legacy pricing model that the CSP uses, Microsoft NCE gives you the option for 12-month billing paid out in a monthly

or

annual way. The upside is that this option locks in your pricing across the entire organization for one year. It's possible to increase your seat count if needed, but Microsoft won't allow you to decrease your seats. 

36-month

: Microsoft's 36-month subscription will lock in your organization's Microsoft licensing for three years. It's possible to pay the subscription fee monthly, annually, or upfront. 
Keep in mind that nonprofit, education, and government licenses are not on the NCE at this time. Microsoft says they won't be affected by the March 2022 price increases, either. 
What should you do about NCE?
Microsoft New Commerce Experience will simplify licensing, but the changes might make IT departments unsure of how to proceed. We recommend taking three steps to prepare for the switch to NCE. 
Subscribe before April 2022

: Windows 365 subscriptions will only be available with monthly terms on the NCE. Since monthly subscriptions are 20% more expensive compared to annual subscriptions, this does mean Microsoft 365 is becoming more expensive. That's why it's a good idea to commit to Microsoft 365 before April 2022 to take advantage of Microsoft's promotional 5% discount. 

Optimize licenses

: Does your organization use every Microsoft license it pays for? Are you signed up for licenses that aren't in use? Are you paying for features you don't need? Now is the time to reevaluate your Microsoft licenses so you can be a good steward of organizational resources. 

Partner with a professional

: Don't make the switch alone. Go with a trusted Microsoft CSP Partner to get the most out of your licenses.

 
Dice Communication helps organizations optimize, manage, renew, and adjust their Microsoft licenses. See how Dice can streamline your organization with smarter Microsoft licensing.