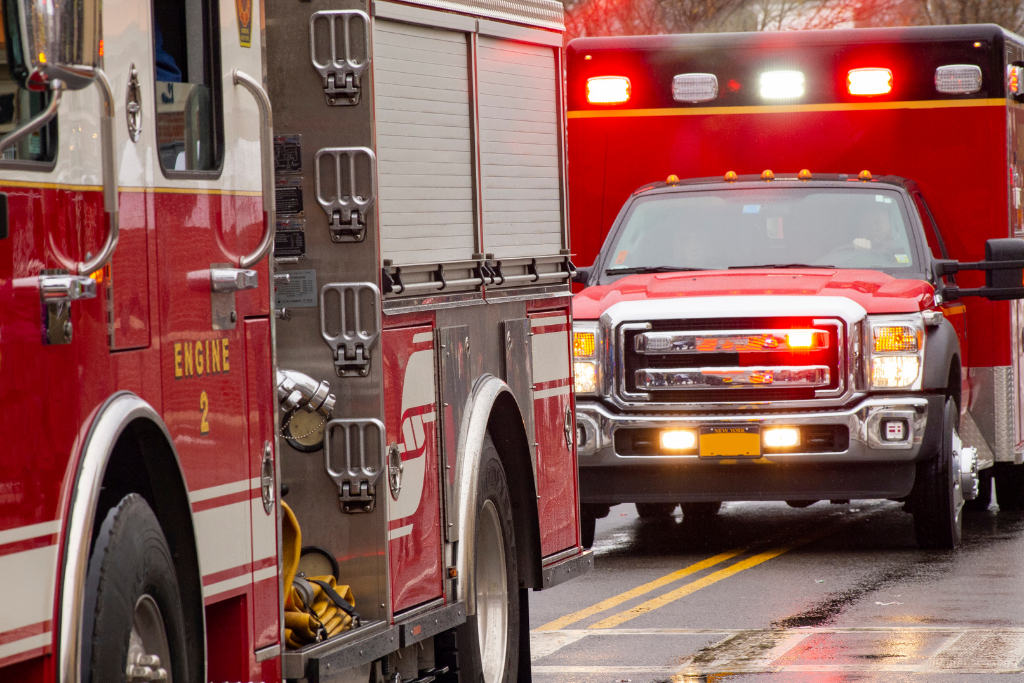 911 might be the go-to number for emergency services, but until 2020, it was surprisingly difficult to access emergency services by dialing 911 alone. If your organization uses a multi-line system, there's a good chance that you will need to comply with new E911 requirements. 
While this might sound overwhelming, these welcome changes account for an important shift in the way we dial 911. Organizations need emergency services to show up as soon as possible to mitigate disaster, so it's beneficial for your employees, clients, and the public at large for you to embrace E911 compliance. 
But does E911 apply to your organization? What does compliance look like? Learn about the basics of E911 requirements and what they mean for your organization. 
What Is the Difference between 911 and E911?
Enhanced 911, or E911, is the next generation of 911. Normally, a 911 call sends information to a dispatcher, who then sends information to emergency services. 
With E911, the call automatically sends:
A dispatchable location

GPS data

A callback number
. . . to the operator. This makes it easier for emergency services to find the person who needs their help. When seconds count, this additional information can be the difference between life and death. 
E911 Compliance Requirements
However, E911 compliance happens on a state-by-state basis. While the FCC does require E911 for VoIP providers, the rules will be different depending on your location. At a minimum, you can expect your organization to comply with rules set forth by Kari's Law and Ray Baum's Act. 
Kari's Law
Kari's Law has been in effect since 2020. This law makes it easier for people to dial 911 during an emergency, as well as notify others in the building about that emergency. 
If your organization uses a multi-line system, it needs to be formatted so that callers can access 911 by simply dialing 9-1-1. You can't require a prefix, like dialing "9" for an outside number, and you can't delay the call to 911. 
Under Kari's Law, organizations are also required to notify others in the building about the 911 call. These notifications can be sent via: 
Email

Text

Desktop application
. . . as long as they don't delay the 911 call. This ensures that the person calling 911 is able to receive help, if possible, before emergency services arrive. 
Ray Baum's Act
Ray Baum's Act requires phone systems to share a dispatchable location with every 911 call. But this shouldn't just include your organization's street address. Depending on the building, it should also include floor number, room, or cubicle information. The law also requires your phone system to automatically provide a callback number to 911. 
Three Considerations for E911 Requirements
If your organization's phone system was installed before 2020, you technically don't have to comply with E911 requirements. However, it's still a best practice to comply. If disaster strikes, you want emergency services to respond as quickly as possible, and E911 ensures everyone in your building stays safe. 
The ultimate purpose of E911 is to keep people safe, especially at organizations with large campuses, such as hotels, hospitals, and schools. The exact steps for compliance will depend on your state and organizational needs, but it's likely that your organization will need to make these three changes. 
1. E911 Call Routing and Notifications
If your organization has multiple locations, you'll need to implement call routing. For example, if your organization is based in Texas, but an emergency happens at a warehouse in Massachusetts, your system needs to intelligently route that call to the proper place. 
Your system should also have notifications in place to comply with Kari's Law. This should inform everyone in the building about a 911 call, including where the call was placed, so the caller can get help from their peers before 911 arrives. This is ideal if someone is trapped or locked in an area and is in imminent danger. 
However, your notifications system needs to intelligently route notifications, too. For example, your team in Texas doesn't necessarily need to know about an issue at the Massachusetts warehouse. 
2. E911 Zones and Signage
Under Ray Baum's Act, your organization is required to transmit zones and location data to 911. It's possible to set up zones within your phone system that transmit this information to 911 automatically.
However, it's also a good idea to add signage to your building. If the data doesn't come through for any reason, clear signage will enable emergency responders to find the person who needs help more quickly.  
3. Implementing Soft Phones
It's difficult for analog phones to comply with the E911 mandate. If you still have analog phones in your organization, it's time to switch to the cloud. 
A VoIP phone service makes it much easier to comply with E911, as well as:
Reduce costs

Minimize phone hardware

Offer phone service to remote employees
With VoIP, it's possible for organizations to adjust over time, too. More E911 requirements are on the horizon, so it's critical to future-proof your organization's infrastructure with flexible options like VoIP. 
How can Dice help?
While the E911 mandate might sound complicated, the right provider can help you make sense of this web of requirements. Dice Communications gives organizations the technical expertise they need to stay compliant, no matter their size or industry. See how Dice can help your organization comply with E911 requirements. 
FAQ
What does E911 mean? 
E911 means "Enhanced 911."
What is the E911 program addressing? 
E911 requires multi-line phone systems to transmit location data and a callback number to 911. They also require direct dialing access to 911 and notifications about a 911 call within a building.
Is E911 mandatory? 
E911 regulations differ by state. If your telephone system was installed before 2020, you likely do not have to follow E911, but it's still a best practice. All new installations need to be E911 compliant.