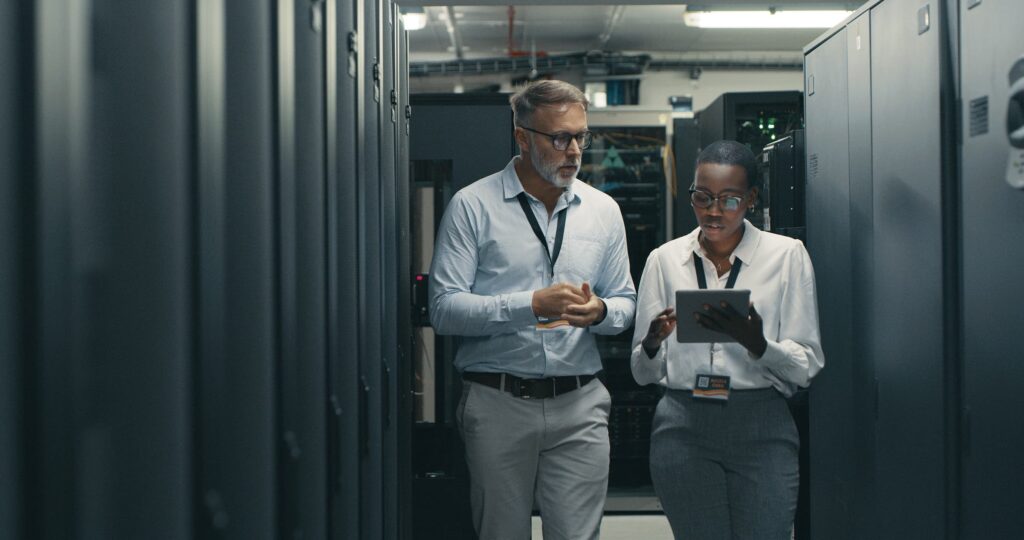 The United States won an award no one wants: Having the highest cost in data breaches globally — about $5M more than the global average, according to IBM.
No doubt that technological advances and global connectivity have created quite the playground for cybercrime, striking any business that isn't protected. 
But it isn't only large businesses that are affected by cyberattacks. About 1 in 5 small- to medium-sized businesses (SMBs) are hacked every single year.
Luckily, SMBs have an outstanding defensive option: Cybersecurity. This is the protection of your tech devices and equipment from attacks by hackers often through the use of solutions like network security monitoring.
If your small- to mid-sized company doesn't implement network security monitoring to stave off cyberthreats, you could be putting highly sensitive information about yourself and those you serve at risk.
Why hackers attack SMBs
Your business doesn't need to employ thousands of people or have access to millions of consumers to face the threat of a cyberattack.
Small to mid-sized businesses appeal to hackers for a variety of reasons, including:
An Outdated Network Security Monitoring System
Skipping important software updates is bad for any business when it comes to network security, but it's especially bad for small businesses. According to Business Tech Weekly, about one-third of SMBs say that no function within their company is dedicated to IT security. And this comes at a cost. Cybercriminals know that busy small businesses are more likely to overlook the latest software updates, putting themselves at higher risk for attacks.
Reliance on Third-Party Vendors
SMBs often rely on help from third-party vendors to help keep business operations streamlined. Do you use a cloud solution or an email list solution? Then you use a third-party vendor. 
But while these large vendors often have excellent network security monitoring for themselves, the businesses that use them usually don't. And this gives hackers backdoor access, potentially putting your data at risk in the process.
Useful Personal Information
Eighty-seven % of small businesses have customer data that could be compromised in an attack according to Digital.com. Small businesses often collect personal information from their customers that cyberattackers can easily sell. Examples include full name, phone numbers, driver's license number, Social Security numbers, debit or credit card numbers, and even login credentials.
Fewer Employees
The smaller the business, the fewer employees it is likely to have — including a dedicated IT team. According to SMB, 27% of small businesses do not have any IT support. Without a team or even an individual dedicated to an ongoing network security audit, small businesses are at risk.
Increased Reliance on IoT
IoT (Internet of Things) devices include items like smart thermostats, lights, and cameras that make our lives easier. But many small business owners don't realize that outdated IoT devices are vulnerable to security threats. In failing to properly configure IoT devices, businesses are at risk of cyberattacks. 
Small Budgets
SMBs often run on a tight budget. Issues such as aging equipment or a general lack of equipment maintenance can be a hacker's dream. SMBs that put their budget dollars into seemingly more important categories make themselves more appealing to cyber attacks.
Lack of Training
Is an overview of the importance of network security monitoring part of your employee onboarding? Or do you put employees through any kind of annual network security monitoring training? Oftentimes, small businesses answer "no." And this opens them up to a higher possibility of human error, making their business vulnerable to cyberattacks. 
Remote Work
With advancing technology, more and more small business owners are working from home and allowing employees to do the same. However, implementing a complete network security system off-site can be difficult, not to mention expensive. So some SMBs choose not to prioritize it, leaving them more vulnerable to data breaches.
Things You Can Do to Prevent Cyber Attacks
If you've been reading our blog, you are already familiar with the big network security threats that can potentially harm your business. Phishing, malware attacks, ransomware, and weak passwords are only a few of the more prominent cyberthreats your SMB faces. And now that you understand some of the reasons why hackers are more likely to target SMBs, it's important to take steps to protect yourself.
Perform a Network Security Audit
Your business faces a variety of cybersecurity threats every day. Performing a network security audit is essential to discovering where your network security monitoring system is weak so you can strengthen it against potential cyberthreats.
Organizations typically run a network security check annually, though you could do them as often as every six months. 
Implement Better Training
There are many ways to ensure your employees help safeguard your business against cyberthreats. Examples include network security training in employee on-boarding to requiring employees be recertified in network security training annually. 
Use Strong Passwords
Having strong password requirements in place for employees can make you less vulnerable to cyberattacks. Some requirements you might consider implementing as employees choose their passwords include:
Strong passwords that require a letter, number, and special character
Unique passwords for every account
Two-factor authentication
Mandatory password updates
SMBs may also consider using password management solutions like LastPass or 1Password to help maintain strong passwords for their employees.
SMBs that plan for cybersecurity threats are at an advantage in today's tech-savvy world. 
If you lack the internal IT resources to boost your network security solutions against cyberthreats, talk to Dice. We help schools, nonprofits, government agencies, and beyond create a customized approach to network security that protects you when it matters most. Learn how Dice can help your organization stay safe.