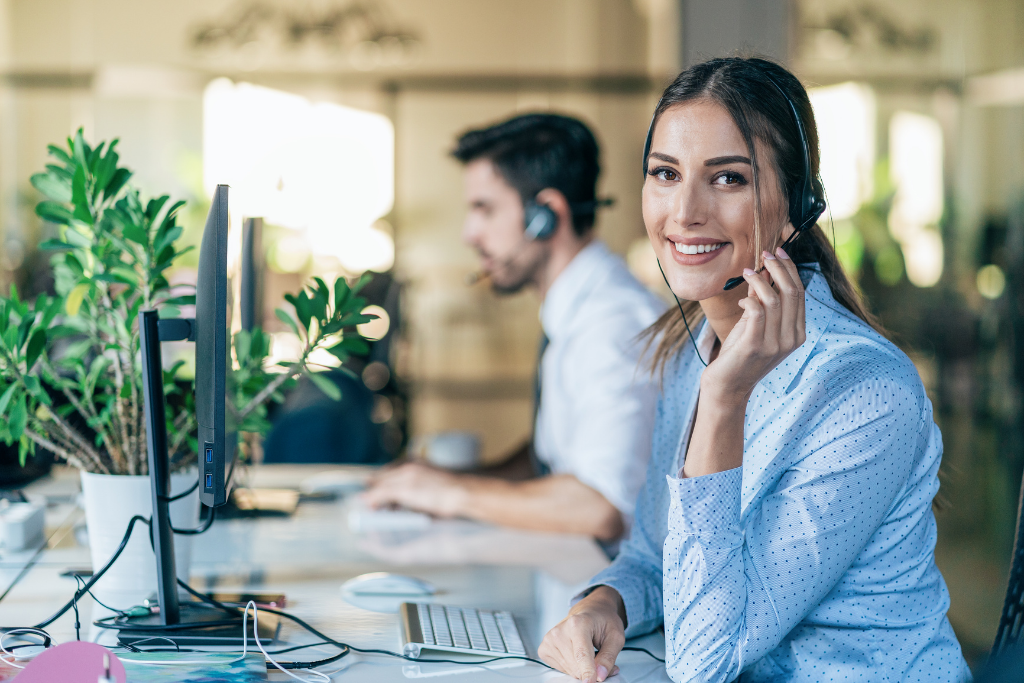 Technology allows your nonprofit to run more efficiently. But is your technology really supporting you? 
Tech support specialists and nonprofit leaders still have to invest and manage their IT. Nonprofit technology needs to be secure, error-free, and fast, but that's a tall order for scrappy nonprofits. 
Don't try to manage everything yourself. Managed service providers (MSPs) offer effective IT management for nonprofits. They create a unique framework for your organization, optimizing your IT infrastructure to meet your budget and needs. 
Ten Ways Your Nonprofit Can Benefit from Managed IT Services
Nonprofit employees already wear a lot of hats. Opting for managed IT services for nonprofits allows you to expand your capabilities and focus on what matters most: your mission. Organizations that outsource managed IT support for nonprofits enjoy these 10 game-changing benefits. 
1. Save time
Even if you have internal IT resources, they're likely strapped for time. As your nonprofit grows, you'll need to address: 
Tech support questions

Security patches

System bugs
Instead of overwhelming your internal team (or allowing some tasks to go uncompleted), rely on an MSP. MSPs automatically update and patch your software to save your team time. They proactively set up your systems so everything runs efficiently, preventing issues from the start.
With an MSP, you're finally free to focus on your nonprofit's mission. Instead of obsessing over hardware updates or cybersecurity, spend your time on tasks that move the needle.
2. Scale quickly
Every nonprofit experiences some kind of seasonality. Whether it's Giving Tuesday or your annual fundraising gala, you likely have a greater need for IT help at specific times of the year. 
Instead of paying for expensive internal resources, rely on managed IT services for nonprofits. MSPs are flexible enough that you only pay for what you use. Ramp up your support package when you know you need extra help and reduce it once things calm down again. 
3. 24/7 assistance
MSPs are always available to help your team. There's no need to wait a week for a ticket to be addressed. Give your employees, donors, and volunteers the instant support they expect with an MSP. Address outages quickly, stop threats in their tracks, answer questions, and add new volunteers to your system, 24/7/365.
4. Greater flexibility
Nonprofits need modern hardware and software, but that's expensive. Instead of purchasing expensive IT equipment that will be obsolete in a few years, enjoy more flexibility with a managed services provider. MSPs give you access to the latest and greatest technology, so you never have to worry about expensive replacements or upgrades again.
5. Consistent monthly pricing
Nonprofits need to closely manage their expenses to operate effectively. That's why MSPs offer predictable, flat pricing for their services. If you need extra support, you're free to adjust your pricing for busier times of the year, too. 
6. Improve security
Businesses experienced 50% more cyberattacks per week in 2021. Unfortunately, data breaches are increasing, and they're getting more expensive, too.
Nonprofits of all sizes are on hackers' radars because of the sensitive information they store, including: 
Credit card information

Donor data

Employee data
If you experience a phishing attack, ransomware attack, or data breach, you'll lose the trust you worked so hard to earn with your donors. Breaches can also put you at risk of regulatory actions and fines, so they're a serious issue. 
Get greater peace of mind and know that your infrastructure is secure with an MSP. The threat landscape changes quickly, but managed IT support for nonprofits gives you instant access to cutting-edge security solutions. It's difficult to manage cybersecurity in-house because it's truly a 24/7 job, so consider outsourcing to an MSP to lock down your digital assets. 
7. Reduce costs
Yes, outsourcing to an MSP is actually cheaper than in-house IT. With an MSP, you can reduce or eliminate costs such as: 
Employee salary and benefits

Overhead

Training
MSPs are also able to access bulk discounts that significantly reduce the costs of hardware and software. Since you only pay for what you use, hiring an MSP is a much more affordable option than DIY.
8. Stay compliant
Don't lose your nonprofit status: ensure that your IT systems comply with all laws and regulations. Managed IT services for nonprofits optimize your infrastructure to meet regulatory requirements. From HIPAA to PCI and everything in between, MSPs help nonprofits meet stringent compliance requirements for less hassle. 
9. Optimize remote work
Sixty-nine percent of nonprofits are considering switching to remote work. If your organization wants the cost-saving benefits of remote work, you need an MSP. 
What happens if an employee or volunteer is having tech problems? They aren't in the office to get help, which is why an MSP is so critical. 
Rely on your MSP to keep your team online and productive, no matter what. They can even advise on the best way to set up WFH systems, implementing secure BYOD policies that keep your nonprofit moving forward. 
10. Instantly access expertise
Even with in-house IT, nonprofits will occasionally need specialty IT help. Instead of hiring a contractor or full-time employee, ask your MSP to do the heavy lifting. 
With an MSP, your nonprofit receives instant access to dozens of IT specialists who are ready to optimize your organization. Pull in additional resources from your MSP as needed, allowing your internal IT team to focus on what they do best.  
How Can Dice Help?
Both small and large nonprofits are trying to do more with less. But not all tasks should be on your plate: a managed services provider makes the most of your resources to get results. Run lean and scale your organization with managed IT support for nonprofits.
Get 24/7 help when you need it most. See how Dice's suite of MSP services is designed to meet nonprofits' unique needs.