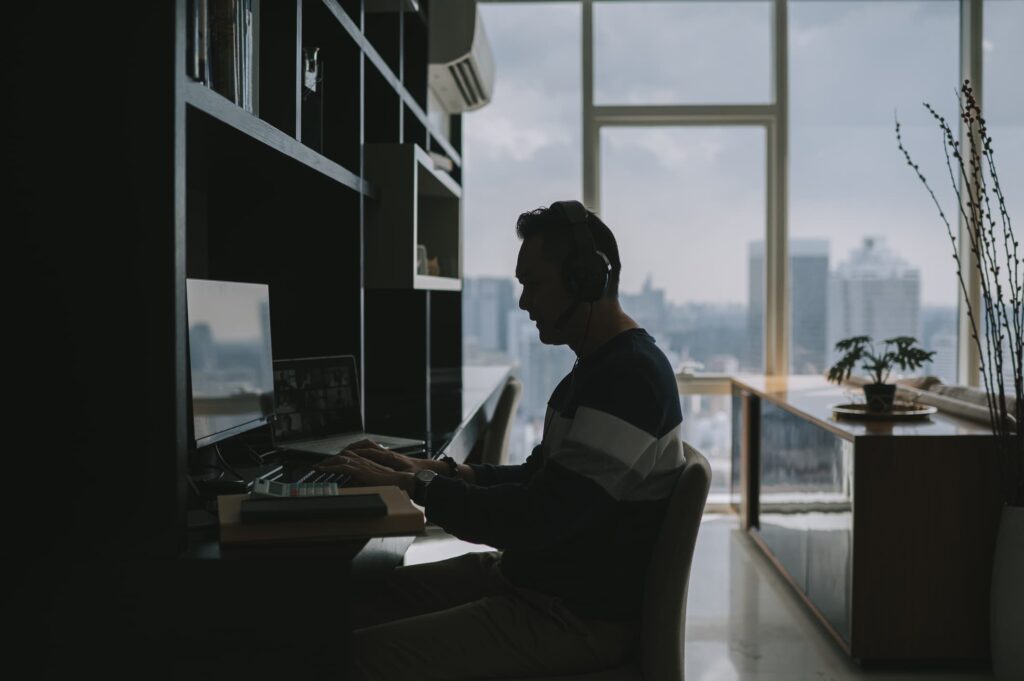 As we've learned over the past few years, the unexpected is inevitable. So many things can affect your organization's communication lines. In fact, power outages from severe weather have doubled in the U.S. over the past twenty years, so it's never been more important to plan for the unexpected to keep your business connected to the outside world.
So, having reliable backup plans in place should you lose your business phone service is paramount and something that is hopefully a proactive solution for your organization rather than one taken in hindsight. Nobody wants to be stuck without power and unable to update parents about the students in your care or run the risk of downtime at your call center, for example. (Or what we refer to as every IT manager's nightmare.)
It's also critical to balance cost with performance when it comes to modernizing your communications services. If you're considering VoIP as a way to improve your organization, you might wonder how VoIP performs in a power outage. Here's what you need to know about VoIP reliability in a power outage.
VoIP 101
With Voice over Internet Protocol (VoIP), you can make calls over the internet instead of through traditional landlines. This means your team can make calls from phones as well as laptops and tablets, too.
To use VoIP, you'll need two things: an internet connection and power. So, will your phones stop working if you lose power? Yes. However, you can plan ahead so a power or internet outage won't have a negative impact on your operations. The good news is that these backups are much more efficient than traditional phone systems, so your organization can future-proof without worrying about the high cost of cabling.
What you need to know about VoIP reliability in an outage
You likely rely on the internet to do just about everything in your organization. For example, schools rely on connectivity to continue learning. Retirement communities and hospitals rely on connectivity to keep patients safe and healthy.
VoIP digitizes your phone service, helping you proactively guard your organization with a flexible, affordable alternative to traditional landlines. There are so many reasons to switch to VoIP, but you'll need to take a few steps to boost VoIP reliability in an outage.
Get backup power
All of the devices in your organization will go dark without power — this isn't just a VoIP issue, it's a power problem. With backup power, you can install a battery backup for critical systems like your VoIP service and internet router. Simply plug everything into the backup power system to connect to hours of uninterrupted service in the event of an outage.
Get a secondary ISP
VoIP relies on the internet to make phone calls rather than copper cables. But your internet provider (ISP) isn't invincible. That's why it's a good idea to have a backup. If you work in critical care or a nursing home, this is an ideal solution to outages caused by your internet provider.
Stick with smartphones and apps
Desktop phones can't hold a battery charge, but smartphones can. VoIP integrates with multiple devices, so you can automatically route desktop calls to smartphones when the power goes out. If you can't afford to install a backup battery at your business, smartphone failovers are an affordable, easy, and automatic option.
Forward calls
If smartphone forwarding isn't an option, you can also route calls to a different location that does have power. This is ideal if you have multiple locations and use VoIP at all of them. Your VoIP provider can help you set up an automatic failover, so the minute you lose power, your other branch will start receiving the calls.
How can Dice help?
You can't control the weather, but you can control your VoIP reliability in a power outage with the right partner and backups in place. Take advantage of the time and money efficiencies that come with VoIP without worrying about the next power outage.
Rely on Dice Communications to help weather the storm — especially when traditional solutions unexpectedly go south. Learn how you can try Dice Communications' VoIP solutions free for 30 days.